The upcoming Command & Conquer: Remastered Collection will be released for the public on June 5th, however, members of the famous Community Council have been playing and testing it for a long time already. And recently, they have started posting content on the Steam Workshop section for this game, as you can see in the pictures below (if you excuse my Brazilian Steam).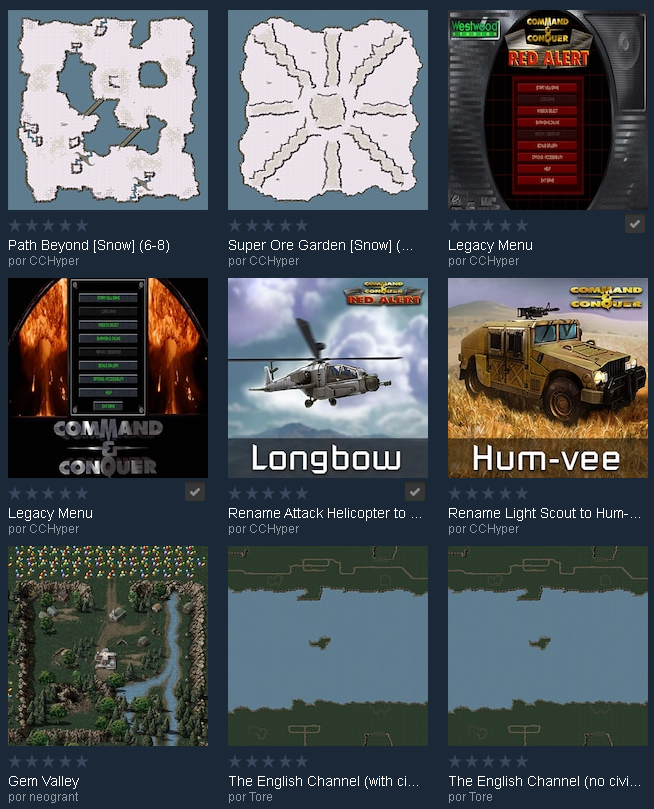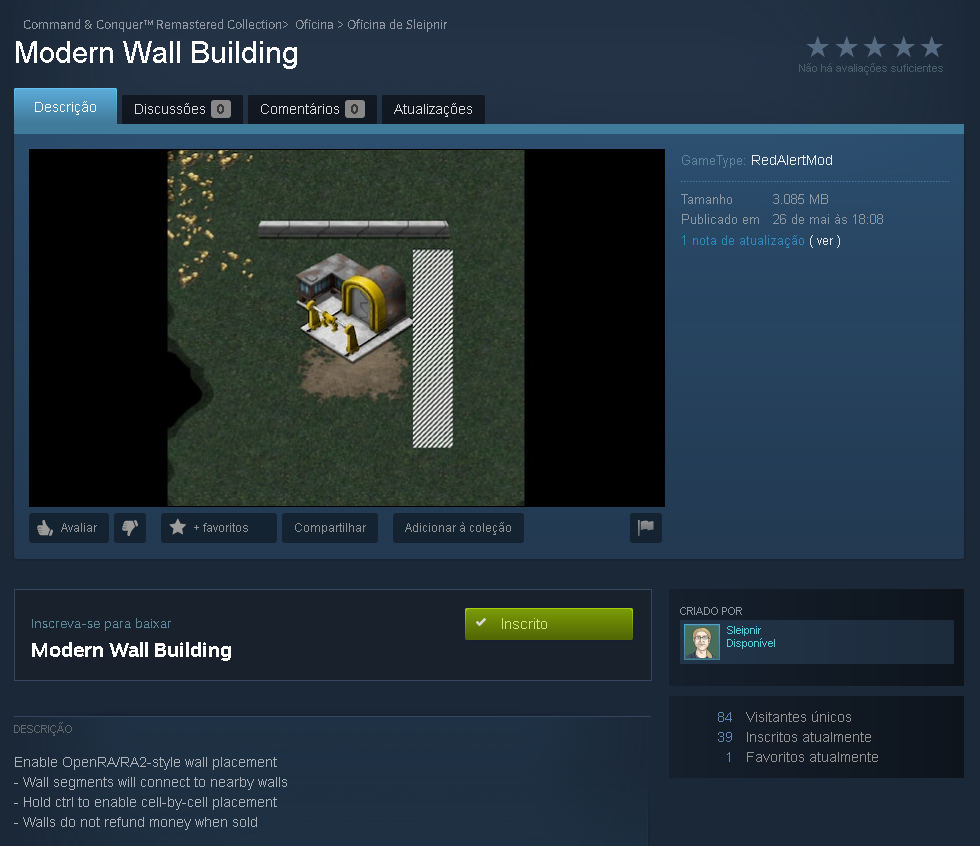 As you can see, most people (Tore, Neogrant, and few others) posted maps, except for

CCHyper

who posted mods that rename units and change the main menu user interface and

pchote

(aka Sleipnir) who posted his own DLL file that enables OpenRA/RA2-style wall placement. And honestly, the mods from Hyper and pchote are the ones that interest me the most, because they will be better samples of how to properly customize the game when Steam starts to allow us to download them. At the moment, we can only subscribe to eventually download them when the horde gets access to it.

And keep your heads up for PPM and remember that our tool OS .BIG Editor will allow you to browse and generate the .meg files that you will need to handle to create mods like the ones from CCHyper. We will have more updates for OS .BIG Editor in the next days to make your modding experience more confortable.