Hello everyone! First of all, I'm back, alive. I had a really hard time with some real-life issues related to my university. I had to finish several complicated tasks in a very, very tight schedule in order to be able to continue my doctorate, and I've survived all the fire. I still couldn't believe how I could cover the Tiberian Sun Anniversary event that happened last month. Anyway, talking about Anniversary events, the people who organized the Tiberian Sun event had fun doing it and decided to keep the fun coming with Generals: Zero Hour anniversary. Technically, Zero Hour's 18th anniversary is tomorrow. But the whole event has started a couple of minutes ago and will continue until September 26th. Here's the schedule, click on it for a readable image: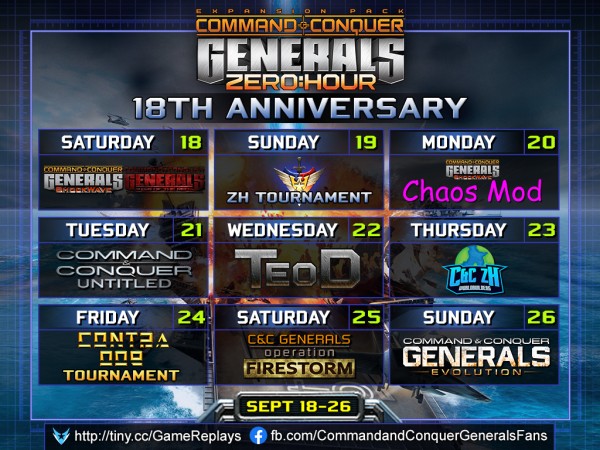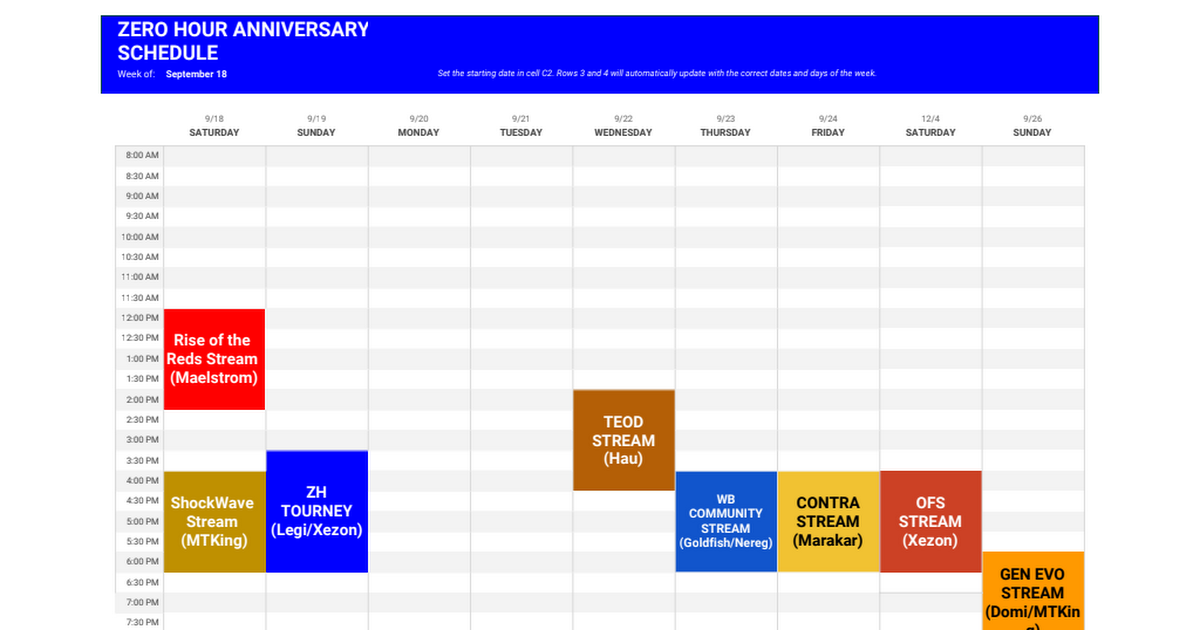 And there is a nice opening video here:






And the Shockwave streaming that already started here:






And that's all for now! We'll have more news soon, include the ones not related to Anniversaries.